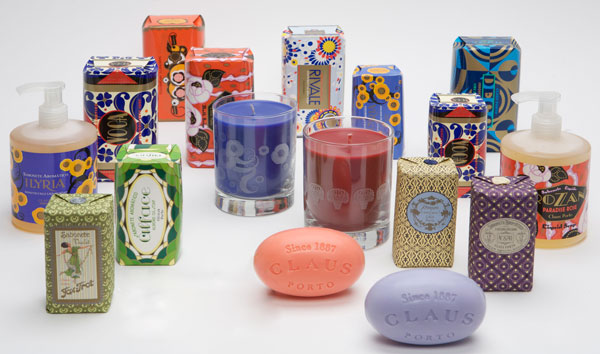 When Oprah Winfrey started featuring her favorite things on her now-defunct television show, all of America and the far reaches of her network made sure to stay tuned. Oprah is known as one of the world's most influential people, and if a product makes it to her list of favorite things, then it's surely of great quality. From sandwiches to brownies, to cars and gadgets, and to personal hygiene products, Lady O makes sure to share them with her audience so they, too, can see and experience for themselves the superior quality in products and services that mostly people of considerable wealth are regularly exposed to.
In 2007, Oprah included Claus Porto Soap in her Favorite Things Episode. The ones she featured on her show are the jumbo Claus Porto soaps which she described as gorgeous, magnificently scented bathing essentials that not only make bathing more enjoyable but make awesome hostess gifts as well – a great alternative to sweet potato pie, claimed Oprah.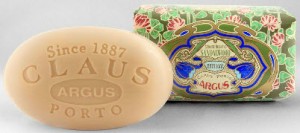 These soaps are definitely high-end items, but for their quality, every person who believes that "bathing is a hobby" will find each one of the 17 variants a great investment for an activity he or she immensely enjoys. Claus Porto Bath Soaps are hand-made, 100% natural shea butter- and 100% vegetable-based soaps from Portugal. They are milled seven times to ensure no cracking or breaking, and the scent infused into each soap lasts until the very end of the bar. These luxurious all-natural soaps have been made in the same traditional way for almost 123 years.
The 17 delightful scents are Water Lily "Madrigal," Brise Marine "Cerina," Iris Lavender "Royal," Paradise-Rose "Rozan," Lime-Basil "Deco," Sandalwood Pear "Parada," Citron Verbena "Banho," Red Poppy "Favorito," Sandalwood "Argus," Honeysuckle "Ilyia," Wild Pansy "Condessa," Almond "Alface," Mimosa "Lysia," Tuberose Acacia "Voga," Morning Glory "Lize," and Melon "Melodia." They are all greatly refreshing and leave the skin smelling absolutely divine throughout the day. All of these soaps come in attractive colors and impressive packaging that reflect the old-world aesthetics of the Portuguese brand.
Aside from the 350 gram hard soaps, the brand also offers other luxurious body essentials that can make personal hygiene a more gratifying experience. Claus Porto also has liquid soaps, body washes and moisturizers. Similar to the hard soaps, these products also have classic and colorful packaging that can instantly upgrade the look of any bathroom.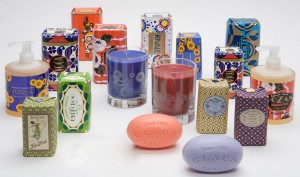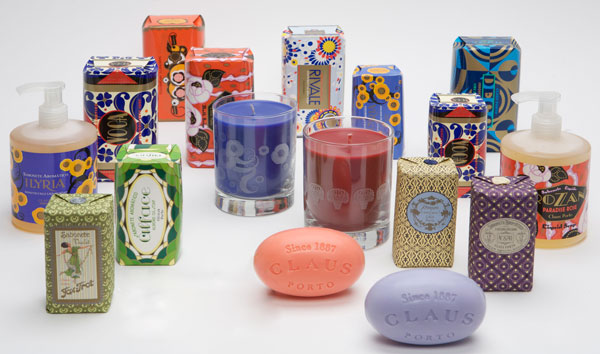 Everybody knows that Oprah only enjoys the finest things in life — items with impressive history and fantastic quality; it's no wonder the Claus Porto jumbo soap made it to her 2007's list of favorite things.
You may also like:

For a lot of people, bathing is not just an activity for personal hygiene. It's also that special time of day when they can forget about stressful life demands and focus on themselves. After a hard day's work, a great night-capper would be to light some candles, soak in a hot tub, let the warm water undo all those stress knots and luxuriate in the nourishing and scented goodness of great quality bathing products.
If you're inclined to really take your time bathing, the best body cleansing product to use is a shower gel. It effectively gets rid of dirt and oil in skin without stripping its natural moisture, especially during the winter when most people tend to get really dry and flaky skin. One great shower gel to use is Magno shower gel.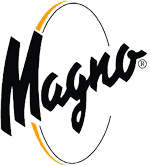 This delightfully warm, woodsy scented shower gel from La Toja, Spain is rich and silky. Once it comes in contact with your skin, you instantly get an ultra-luxurious feel as the foam thickens.  With its potent formula which combines essential oils, skin nourishing vitamins and fragrances, a dime-sized amount can lather (with the help of your shower puff or cleansing pads), effectively clean your entire body, and leave a fresh deodorizing effect that lasts for many hours.
But aside from creating a more enjoyable bathing experience, using this shower gel offers other benefits as well. Firstly, it's more sanitary; if you have a big family and you share bathing products, using a shower gel ensures that you don't share "contaminants" with each other, like you are bound to do by sharing the same soap. You don't need to worry about a family member with a skin problem possibly passing on his or her skin woes to you. Worth mentioning as well is the fact that you don't have to worry about attracting disgusting insects and rodents that eat or drink up deliciously scented bathing products, which typically happens with bar soap.
Secondly, a shower gel is more economical. Like what was mentioned earlier, a little goes a long way with the Magno shower gel; with a wet puff, you get a lot of suds that get oil and dirt off your skin, and rinsing is never a problem because this shower gel does not leave slimy residue on the skin even if it has moisturizing properties.
So if you want to upgrade your bathing experience by indulging your senses and nourishing your skin, making the switch to a great shower gel like Magno will definitely do the trick.
Related products at The Soap Bar.Com:

Every skin care expert these days warns people about using conventional soaps for bathing.  Most soaps have really harsh ingredients that deplete skin's moisture as they get rid of bacteria, dirt and germs. The squeaky clean feeling these soaps create is also often responsible for dry and flaky skin. Though soap is still a great cleaning agent, people who wish to maintain soft, supple skin are advised to use a more skin-friendly alternative such as a shower or bath gel.
Bath gels are potent cleaning formulations that, with just a little amount, can do as good a cleaning job as soaps, but the edge they have over soaps is that they have the ability to retain skin's natural moisture which is key to keeping skin looking young and fresh. Also, due to its liquid state, the skin better absorbs the nourishing properties present in the formula.

Badedas Bath Gel is one of the most nourishing bathing products available in the market today.  It's a dark green bath gel with a strong and refreshing fragrance of a lush forest. It relaxes and revitalizes the whole body, helping to improve circulation and well-being. Infused with Horse Chestnut Oil, and known throughout Europe for its ability to improve circulation in the body to effectively dispel toxins both on the surface and deep in the skin, Badedas gently cleanses deep down, leaving the skin glowing, soft, supple and beautifully refreshed.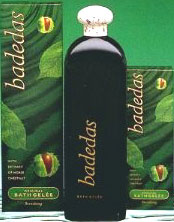 This product is ideal for the entire family, for a long hot soak or a quick shower. If you wish to use it in a hot soak, the gel's natural ingredients will allow your skin to fully drink up all the nutrients of the gel. For a quick shower, on the other hand, you wouldn't need to furiously scrub at your skin to get rid of dirt because the unique properties of Horse Chestnut Oil help skin to push out these harmful elements. The formulation Badedas uses for its shower gel is also mild enough for children's sensitive skin yet tough on germs and bacteria. Its forest-y scent is concentrated but not overpowering, and it leaves the skin smelling fresh the whole day.
Now, if you want more space in your bathroom and would like just one product to use for thorough bathing, the Badedas Revitalizing 3-in-1 Shower Gel combines the luxury of the Badedas range with the convenience of a shower gel, shampoo and conditioner in one product. This is absolutely perfect for people who travel and don't want to crowd their bags with different bottles of bathing essentials. This product cleanses and conditions hair and body, and will leave you feeling totally refreshed and revitalized.
Keeping skin's youthful glow is all just a matter of using the right products. Badedas is a trusted name in hygiene and skin care; try its bath gel and see the changes in your complexion and overall skin quality.
Related products available now at The Soap Bar: